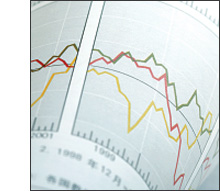 Company Profile

"Our policy is only to provide the excellent services to our customers. By recognizing the needs of our customers, we distinctively offer our clients complete transport solutions. Gateway is committed to work with our clients to move thier shipments problem free to anywhere in the world."
Patchara Lert


"It is our mission to fulfill the customer's expectations and requirements, give them satisfaction, and establish long-term partnerships with them."
Our company has been established in 1997 as "Gateway Logistic" which is hereinafter known as "Gateway Container Line" since 2004. Gateway Container Line is a licensed and fully insured freight forwarder and highly experienced in transportation of goods throughout the world.
Our business is global services and our strength is our global network. Our commitment to provide professional and personalized service is the basis of our success and we extend that commitment to continue to exceed your service expectations.
Through our partnerships with established international freight forwarding agents, we are able to negotiate competitive import and export pricing for ocean (FCL and LCL), and air shipments while consistently providing reliable and efficient service.
Our well-trained and knowledgeable staff can ensure that every one of your shipments is shipped safely and accurately documented. They are also ready and able to assist the importing/exporting community with customs and clearances.
Let Gateway Container Line Customize a transportation and logistics solution to suit your needs.